Delicacy shop like no other
Our bakery shop, located in the Oulu Market Hall, sells deliciously fresh products from our own brick-and-mortar bakery as well as wonderful, home-made artisan ice cream. Sit in a cozy booth and enjoy the baked goods with some Hailuodon Panimo beer! Come pop in or pick up some bread and pastries to go.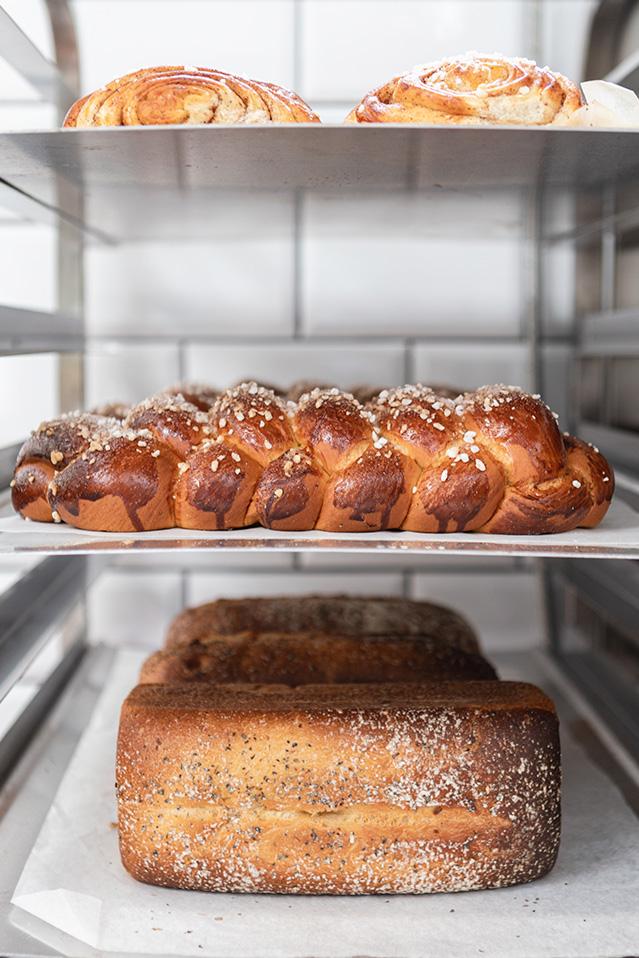 Rich flavors
Cinnamon and almond rolls or baguettes? Every day, our bakers prepare a wonderful rotating assortment of baked goods, available for you at our shop fresh from the oven. Check out our current assortment on social media!
Market Hall Bakery Shop tel. 040 663 5475
Beer from Hailuoto
Hailuodon Panimo brews German-style unfiltered organic beer without preservatives or additives. The Hailuoto water used as the main ingredient is pure groundwater and is perfect for making demanding lagers.